About Solitaire
The studio is based in the 3125 sq/ft building below. Situated 1 hour from Dublin airport ( via the M1), and 90 minutes from both Dublin City and Belfast City, it is based nearby the picturesque village of Kingscourt, on the Meath/Cavan border.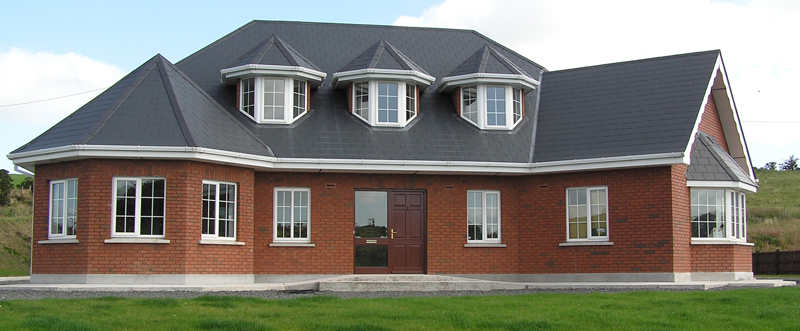 Solitaire Recording Studio, is a digital studio, designed and built to the specifications of renowned Irish engineer and producer, Alan Whelan.
Overseen by an engineer/producer with 30 years experience, the facility was designed to give the best quality at affordable prices, with the added benefits of advice from one of the music industries most respected professionals.
Alan Whelan and Solitaire specialise in all aspects of professional audio. Alan is a full member of the Audio Engineering Society.
From the highest quality recording and mastering at the studio, to location recording.
Solitaire Recording Studio Ltd. would like to thank the Dublin City Enterprise Board for their assistance and advise during the set up of this company.
The control room at the studio is a spacious 25sq/m room with large bay windows at one end allowing lots of natural daylight in, and giving a relaxing view, looking out.
The room has been acoustically treated to give a very natural balanced mixing environment.
The studio facility has 4 dedicated recording rooms, fully separated from each other. However the entire building is wired for recording and it is actually possible to use 9 fully isolated rooms if the need ever arises.
The facility is situated in a quiet area and there is absolutely no external noise interference.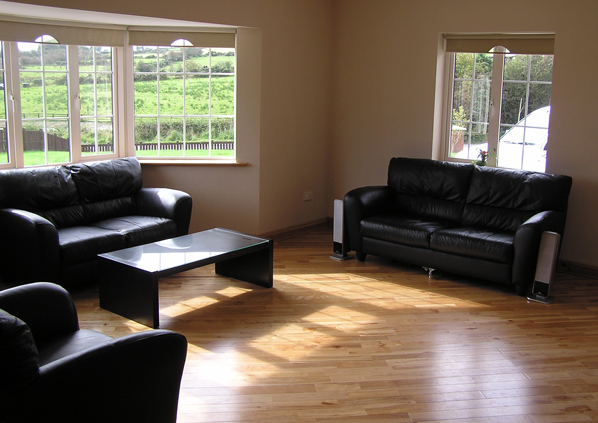 Room 1 above, is a spacious 35 sq/m room with hardwood floor. This room is outstanding for acoustic instruments or drums. The room has a remarkable natural warm reverb. This room is big enough for a small choir, string section or for a live, all in one room recording if preferred.
Recording Room 2 is an 8 sq/m hardwood floored room. The left and right walls are completely deadened. The room is especially good for tight sounding vocals and lead instruments.
Recording room 3 is a large 20 sq/m room with hardwood floor. Screens are used to vary the acoustics. When completely open, this is a great room for bright recordings such as acoustic guitar, mandolin etc. It's also big enough to do group vocals or string quartets.
Recording Room 4 is an external building with a high apex ceiling. The ceiling is made up of cedar wood paneling. The room is designed for drum recording and has a hard wood floor as with the rest of the facility and 2 deadened and 2 live walls to give a great balance of punch and warmth to the natural acoustics of the room..